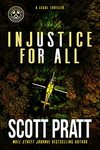 Description
A criminal court judge is found hanging from a tree. A young employee of the district attorney's office goes missing. In the third book of the bestselling Joe Dillard series, Dillard finds himself in the middle of two volatile mysteries. The primary suspect in the judge's murder is Dillard's son's best friend, and Dillard's wife may have destroyed evidence. Meanwhile, the missing girl turns out to be a mystery far deeper than anyone imagined...
Catalog Record
https://webpac.law.ua.edu/record=b2132414
Publication Date
1-2-2013
Publisher
Phoenix Flying, Inc.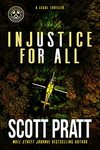 COinS